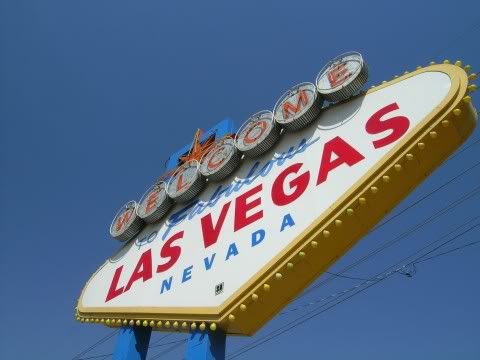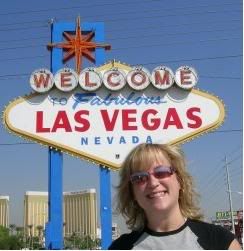 Well, friend
Irish
and I just booked our 5th annual TRIP TO VEGAS! (the pics are from last year's trip.) For some reason, I never get tired of that city. We'll be heading out for Labor Day weekend, because she found some INSANE airfare out of Baltimore and it's even a non-stop flight, so hooooray! for that. Even if I do have to drive to Baltimore, it's still way cheaper than flying out of Dulles.
We will be staying two nights in the VENETIAN hotel, which we've wanted to do for forever. I can guarantee you it can't be worse than the "5-star" (their claim) Bellagio - or the Crapalagio, as I like to call it. Again, we got an INSANE rate for the rooms on Thursday and Friday, and then the Venetian went INSANE because they were charging over $500 a night for that Saturday night, so we're staying the third night in the Luxor. Since we just got back from Egypt, we thought we'd just stick with the Egyptian theme.
I've seen most of the touristy things in Vegas, so this year, we're renting a car on Saturday and heading off on the open road to go see something that doesn't exist. WTF? you're asking. Well, we're going to drive to Area 51, and look at the fence that surrounds "nothin" as the gov't says. Which just cracks me up, and tells me to always question what the government tells me. We're going to look for aliens and take pictures of signs on the Extra Terrestrial Highway, and then stop at the Little Alie' Inn (I don't know if that's the right spelling) for some good diner food in in Rachel, Nevada. Basically, we're going for a really long drive to see something that's not there and buy alien stuff because we're weird - but FUN!
Other highlights - Spa day at the brand spankin' new Treasure Island spa (with a very bad name - "Wet"), our "moo" (steak) dinner at Emeril's Delmonico restaurant (ate there last year and it was possibly the best meal ever), Star Wars penny slots, Freemont Street $3 blackjack, hopefully I'll FINALLY get to see the stupid Treasure Island Pirate Show (I've missed it 4 years running), Cheesecake Factory cheesecake giggles (sugar high to keep us awake) and basically not being here and missing two days of work.
What happens in Vegas never stays in Vegas, so I'll be sure to tell you all about it on the blog. Well, most of it. ;) Each time we go, we have some odd story to tell. For example, last year, Irish went into a shop and this woman went nuts over her hair, touching it and stroking it and just going all ga-ga. The year before, some guys picked us up in the House of Blues - aka HOB - and while one guy was kissing my hand (bleck) the other was taking off her shoe and touching her foot. That did not go over well. I can't wait to experience this year's story. All fodder for the next book, which is well underway.
PS: I can't wait to see the ads that Google serves up after this post. ;)