Can't let the opportunity go by to promote my new book
The List
.
Since that's out of the way, lets get onto my 13 things!
We left off guessing where I was heading on my next trip, and learned it was AMSTERDAM!
I'm stoked about the trip, and here are some of the things I'm most looking forward to.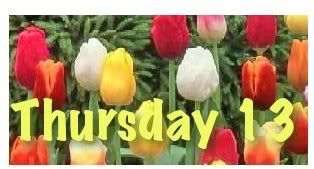 1. Tulips, tulips and more tulips!
2. Tulips and WINDMILLS!
3. Canals - I loved Venice for the canals, and I'm betting I'll love the ones in Amsterdam, too
4. Biking through the town. I just have to buy the extra bike insurance and just hope the rental doesn't get stolen
5. I can't wait to see Van Gogh's "Sunflowers" in person
6. Despite being slightly depressing, I'm very interested in the Anne Frank House
7. I'll admit it, I'm fascinated by the Red Light District, but not THAT fascinated. Just looking, no partaking.
8. Despite the fact that I think it would help me understand this crazy world better, I will not be partaking in the legal drugs. Unless coffee is a drug. :)
9. Side trip to Belgium, for waffles and chocolate! (It's all about the food.)
10. Seeing the peeing boy statue in Brussels. Hilarious!
11. Taking more photos than is normal.
12. Buying a pair of wooden shoes - for decor, not to wear.
13. Just seeing someplace new, and adding two more countries to my list. :)
Home of the new Thursday 13