Thirteen of Carmen's Favorite Egypt Photos
(If you want to read the full details of my trip, check out my travel journals on IgoUgo for Cairo and Luxor)





A few more for good measure: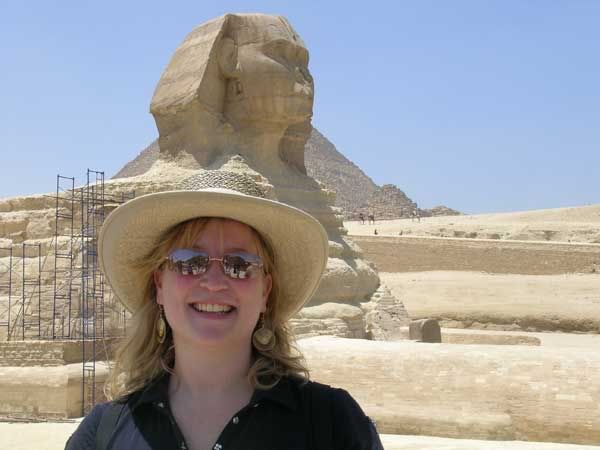 This is me and the Sphinx. Someone tell Tony Blair to give Egypt back the Sphinx's nose. They have it in the museum there. What do the Brits need it for? Let's superglue it back on. The Sphinx is so well preserved because it was buried up to its neck in the sand until someone dug it out.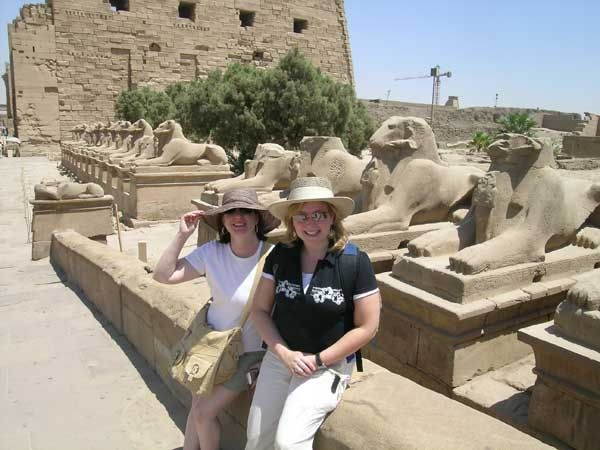 This is Monica and I outside of Karnak Temple in Luxor.
This is one of the ram-headed sphinxes outside of Karnak temple, and yes, that is a flower blooming in the desert.
Links to other Thursday Thirteens! Other 13 participants only. But everyone feel free to leave a comment, too! Comments rock!