Thought I'd share some of the funnier stories with you.
This picture was taken in Karnak Temple in Luxor, Egypt. I'm touching a hieroglyph depicting the fertility god. Legend says that if you touch his, well, you know, you'll find your significant other. I couldn't reach the, well, you know, so I improvised. Met a guy the next day. Seriously!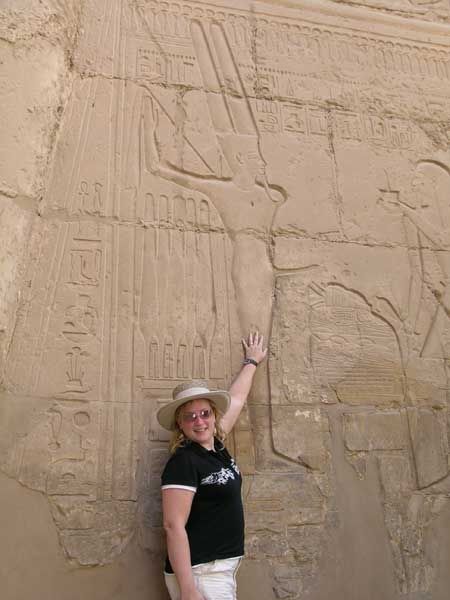 Here are our requisite "Walk Like an Egyptian" pictures (that's Monica, she's the one who went with me)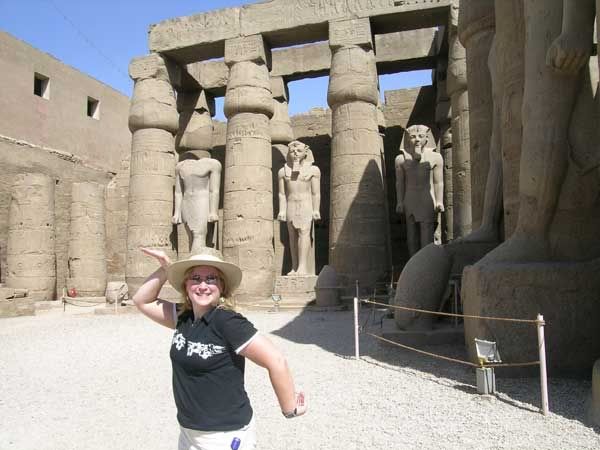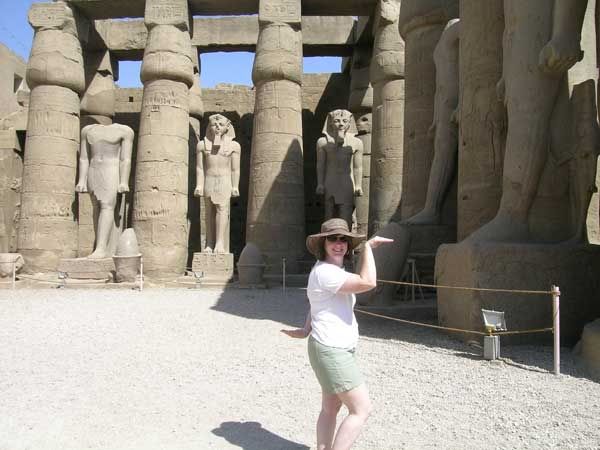 And we decided to make ourselves into mummies one evening after being in the sun too long and having a few too many pina coladas.
And we couldn't let the opportunity go by to have a Space Balls moment, so here we are, combing the desert. ("Are we being to literal?")