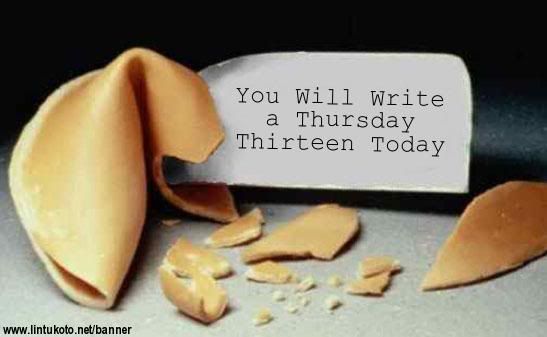 Thirteen things CARMEN does at the gym
Elliptical Machine: For 55 very long interval-training minutes.
Weights: One day of arms, one day of legs, one day of both.
Ab work: Balance on the bosu, crunches on the ball, etc. I hate this part the most.

Hate the Hot Women: Especially the ones in full-out hair and makeup, with their little crop tops and short-shorts.
Watch Oprah in Closed Captioning: If it's a day where I get off work in time, I'll read/watch Oprah. I like the shows where she interviews celebs. But not Tom Cruise.

Sweat: When did I start sweating so much? It's not pretty.

Read: The only time I have to read is on the elliptical. It took a while, but I can do it now without getting motion sick.
Hip Hop Class: First and third Fridays. We have a blast!
Talk to Friends: I've gotten to know a few people, at least on sight. Remembering names is a whole other task.
Listen to Music: I usually forget to bring my iPod headphones, so I listen to the crap that the gym pumps through the TVs.
Look Forward to Going Home: I don't know where those endorphins I'm supposed to get are, but I hate every minute of the gym.

Get Frustrated: That all this essentially does nothing. Well, not true. Otherwise I'd balloon up to a million pounds, but I don't loose any more weight or feel any better.

Links to other Thursday Thirteens! ONLY other 13-ers. Please don't abuse. Leave a comment also, please!

Get the Thursday Thirteen code here!

The purpose of the meme is to get to know everyone who participates a little bit better every Thursday. Visiting fellow Thirteeners is encouraged! If you participate, leave the link to your Thirteen in others comments. It's easy, and fun! Be sure to update your Thirteen with links that are left for you, as well! I will link to everyone who participates and leaves a link to their 13 things. Trackbacks, pings, comment links accepted!
View More Thursday Thirteen Participants

Tags:
Thursday Thirteen
,
Thursday 13
,
Meme
,
gym